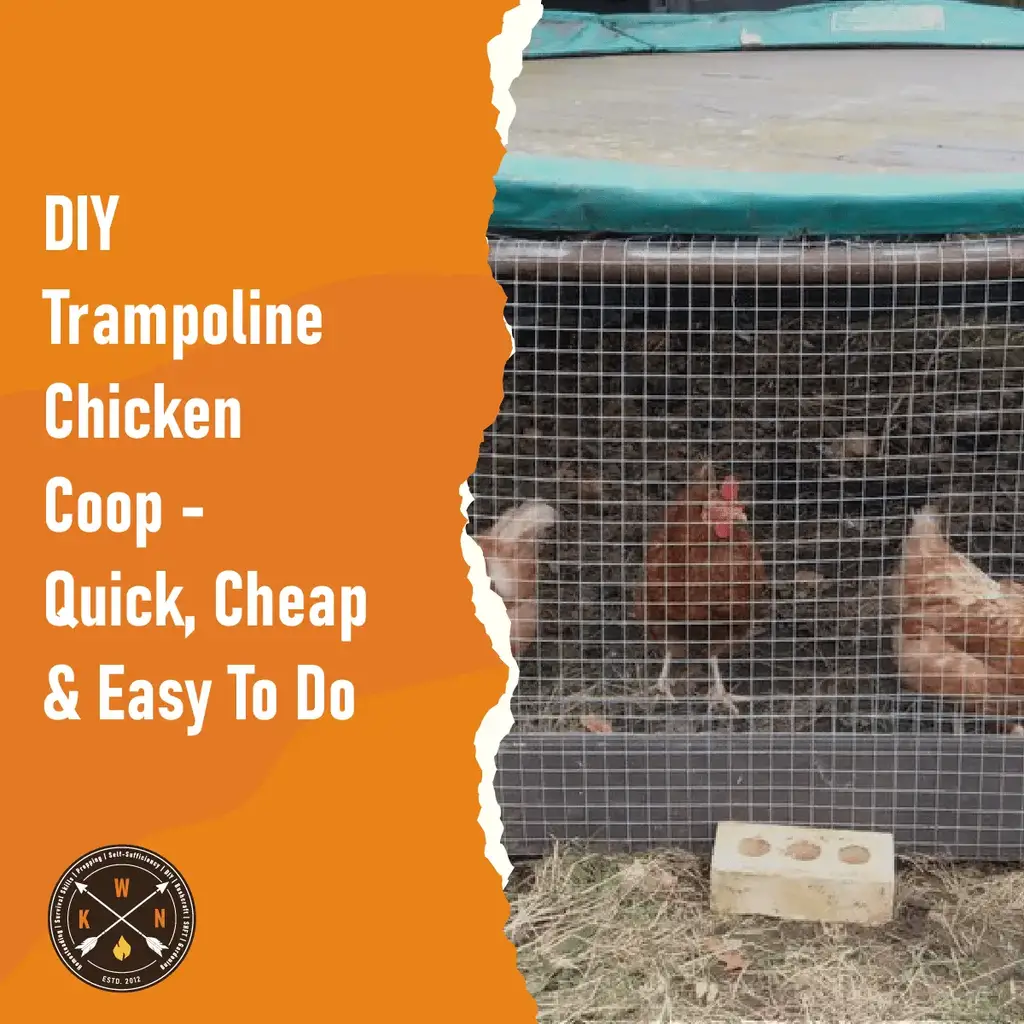 If you want to get some chickens, don't buy an expensive ready-made chicken coop!
There are loads of DIY tutorials online showing how to build a whole range of different sized, low-cost DIY chicken coops. In fact, one of the best ideas that I have seen for building a DIY chicken coop is to repurpose an old kids trampoline…
The best thing about using a trampoline to build a chicken coop is – if you don't already have one, you can pick up these old kids trampolines for free. Once kids grow out of them, many parents are only too happy to have someone pick them up and take them away free of charge. This means that you can pretty much build your DIY chicken coop for just the price of a roll of mesh/chicken wire.
Also, it is so quick and easy to repurpose an old trampoline into a chicken coop.  Once the trampoline is assembled, all you really have to do is wrap it with some chicken wire/mesh and you have a basic chicken coop. You can then create an access point in the top or on the side, add some roosting perches and nesting boxes etc (depending on your own requirements) and you are all set.
If you are interested, check out the video below from the Tsquare Talk YourTube channel. It shows just how quick and easy it is to repurpose and use a trampoline as a DIY chicken coop.
By the way, once you have watched the video above, check out the other videos from the
Tsquare Talk
YourTube channel, as they have a load of great videos, including some excellent videos on prepping, farming and barbecuing.
Source link: https://knowledgeweighsnothing.com/diy-trampoline-chicken-coop/ by Drake at knowledgeweighsnothing.com
(Visited 2 times, 1 visits today)
Last modified: February 10, 2022