Sick livestock can be extremely costly.
If animals don't recover, you lose out on some of your main resources on the homestead. But, getting sick is natural. It's going to happen.
Fortunately, many of the livestock illnesses are treatable with at-home herbal remedies.
This means you can begin treating your livestock without waiting for a veterinarian or paying a pricey bill.
It's important to still consult with your veterinarian. Herbal remedies can only do so much, and they take a bit longer to work compared to antibiotics.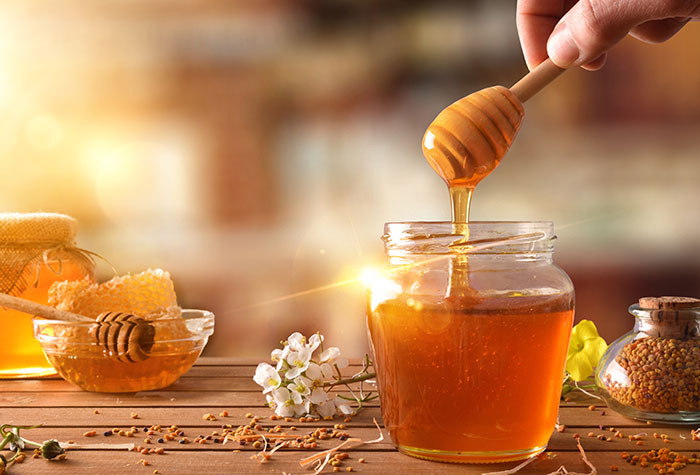 Herbal Solutions to Keep on the Homestead
Livestock tend to face minor illnesses and injuries. For this reason, it is important to keep your livestock first aid kit and your herbal pantry stocked.
There are many herbal remedies that are useful for a variety of common livestock ailments.
Here are a few examples of ingredients and herbs you likely already have in your pantry.
Diatomaceous Earth: Used for dealing with external parasites, as well as livestock dewormer. 
Honey: Used for reducing swelling. 
Tea Tree Oil: Works as an antiseptic.
Molasses: Works like a vitamin. Give it to goats daily as a preventative. 
Apple Cider Vinegar: Used for eliminating internal parasites. Has antifungal properties.
Garlic: Prevents parasites and boosts the immune system. Helps with respiratory issues in goats. 
Oregano: Acts like an antibiotic and treats parasites.
Calendula: Works as an anti-inflammatory, antimicrobial, and antifungal remedy. Treats skin infections, strains, wounds, and digestive issues.
Keep reading for common herbal remedies for livestock.
Topical Tincture for Wounds 
You can combine different herbs to create tinctures for dealing with livestock wounds.
For example, Doc Jones recommends, "Yarrow for bleeding and antibiotic, echinacea for infection, plantain for pulling toxins, and comfrey to accelerate healing with a pinch of cayenne to get things moving."
Directions from Homesteading Family and Doc Jones
Make a tincture by combining equal parts of yarrow, echinacea, plantain, and comfrey with a small pinch of cayenne. 
Add this to strong alcohol and steep it for two weeks. Strain the herbs out and seal the tincture in a jar.
To make a topical spray, take a teaspoon of tincture and add it to 2-4 ounces of water. 
Use this on cuts, scrapes, and rashes on your livestock.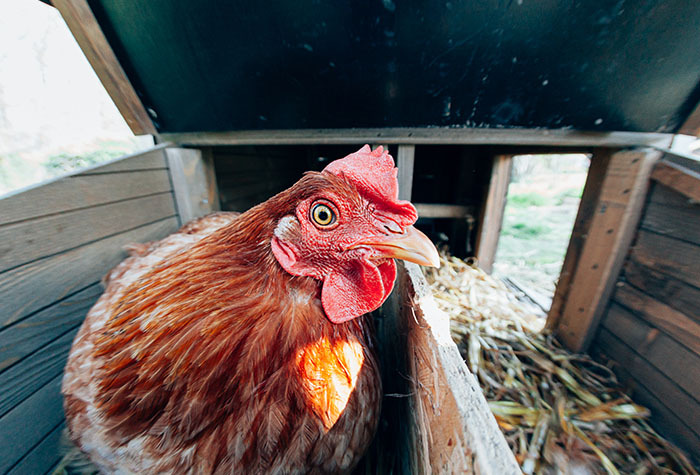 Cayenne Pepper Salve for Chicken Wound Care 
If you have chickens on the homestead, you need to know how to whip up a quick wound salve. 
This one works well because not only does it help with the wound, but it also prevents other chickens from pecking. Here's the recipe from Joybilee Farm. 
Ingredients
4 tbsp. St. John's wort-infused oil
2 tbsp. cayenne pepper powder
1 tbsp. ginger powder
2 tbsp. Shea butter
2 tbsp. beeswax
20 drops of rosemary essential oil
20 drops of peppermint essential oil
Directions
Place St. John's wort-infused oil in the glass measuring cup. Spoon the cayenne and ginger powder into the cloth tea bag. Tie the top of the tea bag using a half hitch. Place the tea bag with spices into the St. John's wort oil, in the glass measuring cup.
Create a double boiler using the saucepan and the canning jar lid. Place the glass measuring cup in the saucepan and simmer on medium heat for 30 minutes. Occasionally turn the tea bag over and press with the back of a spoon while the oil is warming to ensure that the spice powders are moistened with the oil.
After 30 minutes, remove the glass cup from the saucepan and allow the oil to come to room temperature. Remove the tea bag and press in a potato ricer, held over the cup, to remove the last drops of infused oil from the bag.
Reserve the oil in the glass cup. Discard the pressed herbs. Empty and clean the bag for another use.
Place the glass cup back on the double boiler. Add shea butter and beeswax. Simmer over medium heat until the beeswax and shea butter are melted.
Remove from the heat. Stir in essential oils.
Pour into containers. Allow to cool completely before putting the lid on the containers, to prevent condensation from getting on the lid.
Related Read: How to Make Your Own Livestock Feed
Chicken Electrolyte Mix 
At some point, you will have a sick chicken that needs a little energy boost. 
If your chickens seem lethargic, aren't eating like normal, or have experienced an upset stomach, they will need to be given an electrolyte drink. 
Check out this recipe from This NZ Life. 
Ingredients
⅓ tsp potassium chloride
½ tsp sodium bicarbonate (baking soda)
1 tsp sodium chloride (salt)
Method
Dissolve in 1 liter of water. 
Use in place of water for one week.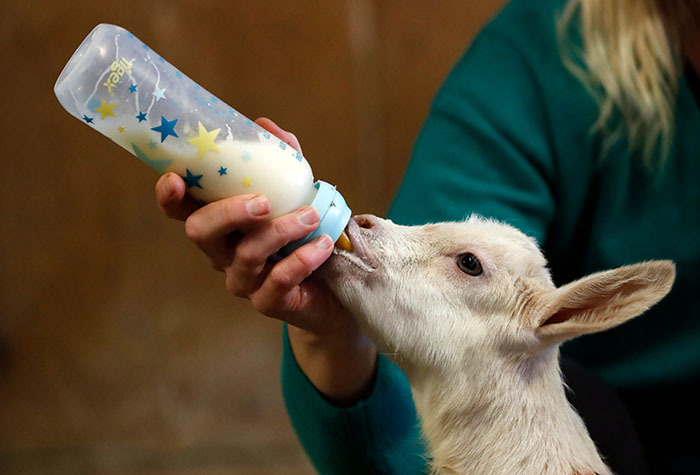 Homemade Goat Electrolyte
If you have a sickly goat, help the little guy get replenished with this homemade goat electrolyte from A Farmgirl in the Making.
Ingredients
2 teaspoons baking soda
2 teaspoon salt (we use fine sea salt)
1/2 cup molasses or raw honey 
4 quarts of warm water
Directions
Add all ingredients into the 1/2-gallon Mason jar, and mix until all ingredients have dissolved.
Fill the drenching syringe until full, and provide it to the goat immediately. Continue to drench the goat as often as possible.
In a 12-hour period, drench a minimum of every 2 hours, utilizing up to 4 quarts of this homemade goat electrolytes recipe. 
Herbal Goat Wormer Recipe 
Goats need to be routinely dewormed. 
Save yourself time and money with this herbal goat wormer from Earth Clinic.
Ingredients
½ c. cloves
1 c. garlic powder
2 c. thyme leaves
2 c. wormwood, cut
1 c. fennel seed powder
1 c. psyllium powder
1 c. quassia powder
1 c. mustard powder
2 c. diatomaceous earth
Directions
Mix together the above ingredients. 
For each full-grown goat, give 1 T. morning and evening for 1 week. 
Then for 7 weeks, give 1 T. per week. Repeat cycle. 
Essential Oil Teat Wash 
You can prevent your goats from experiencing mastitis if you use this essential oil teat wash from Hobby Farms. 
Ingredients
Lavender oil
Tea tree oil
Liquid castile soap
Directions
In a quart-size spray bottle, combine 20 drops of lavender oil, 10 drops of tea tree oil, and 2 tablespoons of liquid castile soap (such as Dr. Bronners).
Fill with warm water and shake well. 
Spray the teats and udders before and after milking and wipe thoroughly with a clean cloth. 
Source link: https://survivaljack.com/2023/07/herbal-remedies-for-common-livestock-ailments/ by Survival Jane at survivaljack.com
(Visited 59 times, 1 visits today)
Last modified: July 20, 2023