Homesteaders care strongly about self-sufficiency, but they need community just the same.
In fact, it can get lonely. Not to mention, no one can do everything on their own.
Which is why it's always good to have a community you can turn to when the going gets tough or simply to provide day-to-day support.
If you have questions, you can turn to your knowledgeable homesteading community.
If you feel lonely or isolated, your homesteading community can provide friendship.
If you are in need, your homesteading community will be willing to barter or lend.
If you can't perform a task alone, others in your homesteading community will pitch in to help.
If you experience a disaster, those closest to you will help you pick up the pieces.
Community is critical for preparation and survival on the homestead.
Keep reading for tips on how to build community and where to find like-minded people to support you on your homesteading journey.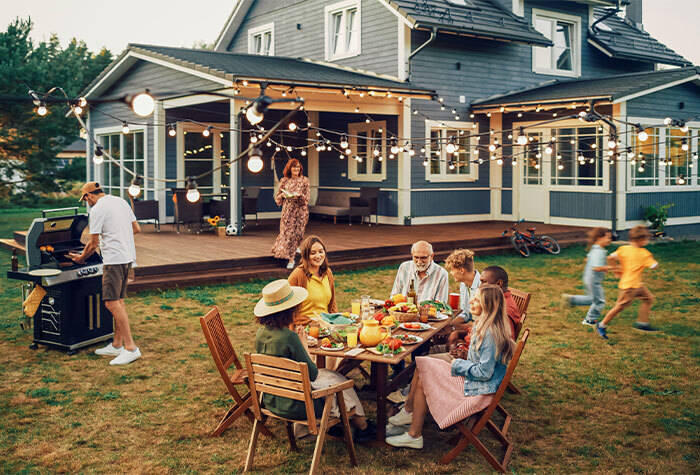 Tips for Building a Homesteading Community
While most homesteaders understand the importance of building community, many homesteaders struggle with actually forming a community (or integrating into one).
It's harder as an adult to form new bonds than it was when you were a child on a playground.
It's hard but not impossible.
The key to building a homesteading community is to be intentional.
You need to be intentional about meeting and getting to know others in your homesteading community.
A wave here and there won't do it.
Here are some ways to turn casual waves at acquaintances into a comfortable homesteading community.
Get to Know Your Neighbors: Even if your neighbors are not homesteading, it is still important to get to know them. If there is an emergency, they will likely be your first point of contact. Moreover, you never know when you will need to borrow a cup of sugar or have someone watch your child when you have to rush out.
Shop Local: Make a point of shopping locally. Support your local farmers and small business owners. As you frequent certain farms, stores, or markets, you will get to know the owners and form relationships.
Find Like-Minded Individuals: Be intentional about seeking out fellow homesteaders. Head to places they might be instead of going someplace random and hoping to find a like-minded person. If the library is hosting a gardening class, head here. Spend time at the farmers' market on the weekend. Look online for local homesteading groups.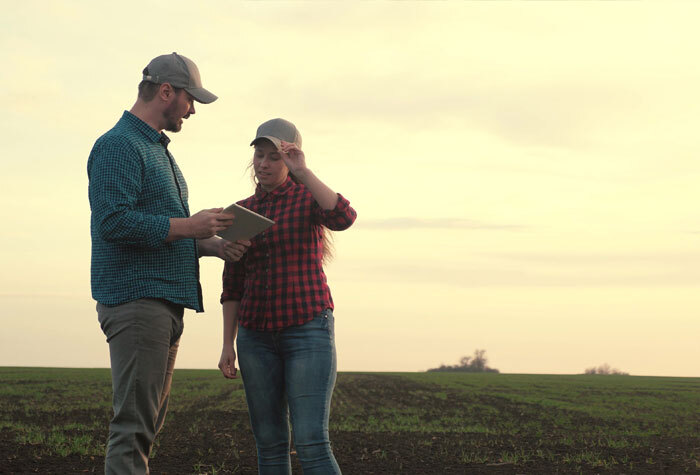 Seek Help: Sure, you want to be self-sufficient, but there is no shame in admitting you need help. When you humble yourself and ask for help, people tend to be receptive. Plus, people like to feel needed. If there is someone you know who has a beautiful garden, reach out to her to ask how she got it to grow so well. If you admire someone's chicken coop, ask if he'd tell you how he built it or where he found cheap supplies.
Share Meals: Few things bring people together as quickly as sharing meals. If you want to build community, share a meal! Simply invite those you'd like to be part of your little homesteading community over for dinner or a weekend potluck.
Get Involved in the Community: A great way to meet like-minded people is to get involved in the community. Is there a community service project that you are passionate about? Get involved and get to know the others doing the same.
Find Something to Contribute: Do you have an abundance of fresh produce? Do you have honey from beekeeping? Do you know how to knit? Consider what you have that you could contribute to your community, and make it known!
Share the Workload: If you hear or see someone in your community who has a big task to complete, such as mending fences or repairing a roof, offer your assistance. Likewise, if you have a big job to tackle, reach out and ask if anyone is willing to help you.
Have Fun Together: A great way to bond is to have fun together. If you want to move from casual acquaintances to people you can turn to in a crisis, find ways to have fun together. For example, invite fellow homesteaders over for an outdoor picnic, pumpkin carving event, or kickball game.
Related Read: How to Start a Homestead with No Money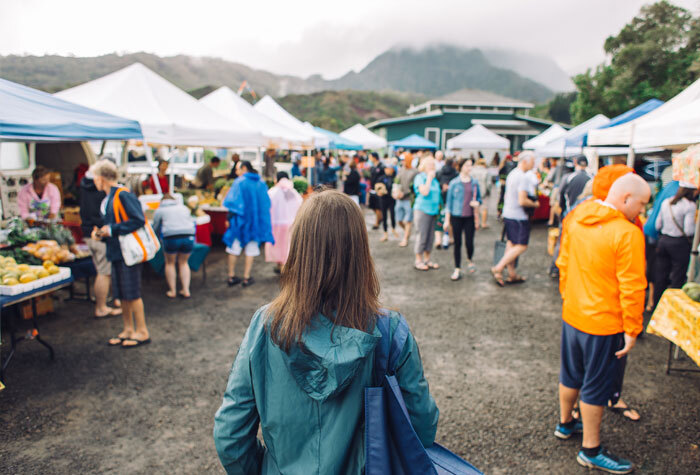 Where to Find Homesteaders in Your Community
Now that you have some ideas of ways you can build a homesteading community, you need to know where to find like-minded people.
Here's a list of places to look.
Meetup: The online site has several different homesteading meetup groups. Search by location.
CSA Groups: Joining local CSA groups are a good way to get to know local farmers.
Facebook: Follow the Facebook pages of local farms and join Facebook groups for local homesteading groups.
Buy/Sell Groups: A unique way to find other homesteaders nearby is by following local buy/sell groups. You can often tell who is homesteading by what they are offering.
Farmers' Market: Introduce yourself to the different vendors at your local farmers' market.
Library: In addition to having free resources to borrow, local libraries also offer a variety of classes, including classes that are beneficial to homesteaders, such as gardening and rain barrel workshops. They also serve as meeting locations for groups.
Farm Supply/Feed Store: Homesteaders spend a good amount of time at their local farm supply and feed store. If you don't casually meet others here, ask the employees about local homesteading groups, and they'll likely be able to point you in the right direction.
Livestock Auctions: A quick and easy way to find the local homesteaders in your area is to attend livestock auctions.
Gardening Groups: Join a gardening group.
Related Read: 10 Ways to Become a Suburban Homesteader
Source link: https://survivaljack.com/2023/06/why-every-homesteading-community/ by Survival Jane at survivaljack.com
(Visited 40 times, 2 visits today)
Last modified: June 22, 2023